Wills
Many people know they should have a will, but simply never get around to meeting with an attorney to ensure the proper distribution of their estate at the time of death. We can help you draft and finalize a simple or detailed will to make sure that this important formality has been properly handled.
Parents of young children, recently relocated families, and folks who have potentially outdated wills which no longer fit their current needs are encouraged to contact us. We can help you evaluate your situation and help you decide if a will or other estate planning tools would be the best for you. We offer many estate plan drafting services on a fixed-fee basis.
We can also assist with all necessary filings and provide counsel to Personal Representatives and Administrators of estates. In addition, we can help you pursue your rights as a beneficiary of an estate through probate litigation.
Health Care Directives
If you would like to have a say in the type of treatment provided to sustain and prolong your life in the event of an incapacitating illness or injury, we can help you by drafting an Advanced Health Care Directive. It is better for you to make these decisions, rather than letting the courts or other third parties make these decisions on your behalf.
Advanced Health Care Directives [AHCD] are documents that every adult should have, even if you think your spouse and family "know your wishes." Health Care Directives can also work with other legal documents, such as Appointments of Guardians and Conservators, to empower the people you want to make financial and care-giving decisions on your behalf if you are unable to do so. Please call us if you would like to learn more about the use of these documents and how they can help you.
Powers of Attorney
Powers of Attorney can help you in circumstances when distance or incapacity may prevent you from taking care of certain financial and legal matters. They are very helpful when transferring after-acquired property into a Trust that has already been established. We can help you decide when you might want to have a Power of Attorney in favor of another person.
Many clients do not know whether and under what conditions they may need a Power of Attorney. We can discuss these issues with you.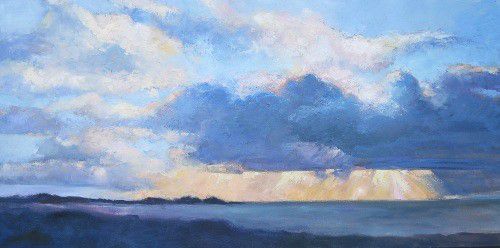 Trusts
Most people have heard about Trusts, and you may want to know more about how a Trust can help with your estate planning needs. We can discuss with you the process of establishing a Trust, and the advantages that a Trust may provide for your beneficiaries when you pass away.
There are several different kinds of Trusts. The right kind for you depends upon your needs and your financial situation. We can explore the options available to you, and help you decide which would be best for transferring your assets after you are gone. Trusts can also provide financial benefits during your lifetime.
People who have moved into California from another state may also need to have their previously-established Trusts reviewed and modified if necessary. We can help with amendment of your Trusts. In addition, some Trusts created years ago could use a thorough review.
Not only can we help with the creation of your Trust, we can also help with funding the Trust to ensure that the assets you have (or later acquire) are appropriately transferred into the Trust estate.
Mr. Stickel is also able to assist if you find yourself in need of litigation counsel for a trust dispute, as a fiduciary, a trust maker or beneficiary.
Many Trusts can be created for a fixed fee amount depending upon the complexity of the estate and your financial situation. We charge reasonable rates and we would like to discuss your needs with you. Please call or contact us online to set up an appointment.